Emotional Intelligence
(EQ) Online Course
Shift from surviving to thriving, even in difficult times!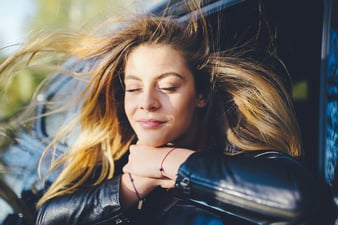 Emotional fitness is tremendously under-estimated until we need it, and then many find themselves ill-equipped.

The vital skill sets empower us to create a better life, reach for our highest potential, and enhance every relationship in our lives!

It's always a perfect time to learn emotional intelligence!

Each section of this Emotional Intelligence course is packed with skills, informative stories, and teachable real-life examples designed to encourage self-understanding, increase personal insight, and enhance positive change in your life.
Every module includes short, interactive exercises to help you explore your emotions along with activities to practice. And there is a place for jotting your personal notes as you go along. All these strategies enhance learning by capitalizing on how the brain learns and by reinforcing what is meaningful to you.
Are you ready to get going? Let's begin!
Download the entire Emotional Fitness Online Course for only $21.95!
You'll receive three specialized sections, each designed to make you a better version of YOU.

Each module gives ample opportunity to hone your skill-building so you're ready to apply them in your life with good results.
PLUS, when you buy the course bundle, you'll receive a FREE bonus section, "Keys for Making Effective Change," that integrates all you've learned throughout the course and teaches you how to apply your new skills to more areas of your life! (This bonus is only available when you buy the bundle.)
Our EQ Section Bundle Includes:
SECTION ONE: Emotional Awareness
Giving yourself permission to feel is the first step toward emotional intelligence. Learn the basics about emotional literacy: what emotions are, where they come from, and how to utilize them as a guide to your True North.

Learn how to:
identify what emotion you're feeling

release judgment associated with "negative" emotions

discover common myths that derail us in our ability to feel

identify pain points to heal

gain greater awareness of your body's cues to let you know what you're feeling

a step-by-step process to accept your feelings, shift them to feel better, and act as your own advocate to create more inner peace
This section alone is worth the entire investment!
Learn how to use the best of your heart and brain
to get results.
SECTION TWO: Healthy Boundaries, Happy Life
One of the biggest obstacles to a happy and healthy life is lacking the confidence to say no. Taking care of ourselves means being our own advocate.
Many people admit how afraid they are of conflict and upsetting or disappointing others. Yet, we cannot pursue what is most important to us without setting boundaries.
And let's face it, life is full of conflict so we better learn some skills on how to set healthy boundaries and resolve conflict fearlessly and lovingly.
Learn a step-by-step formula to be successful in setting boundaries while also expressing empathy. Kind and generous people have the most difficulty setting boundaries. Now, you'll be able to be true to yourself AND be kind yet firm with others when needed.
You will learn:
the reasons why we have difficulty setting boundaries
why a lack of boundaries impacts self-esteem and causes problems in relationships
how vital healthy boundaries are and why it's important to set them
to identify specific symptoms to recognize when you're giving up yourself
indirect and unconscious ways we say no in spite of saying yes
to be authentically YOU while setting firm limits
a step-by-step process to set healthy boundaries with real-life examples
keys for setting boundaries successfully
This section by itself holds the power to transform your life and relationships!
SECTION THREE: Empathy for Ourselves and Others
Why empathy? Feeling heard and under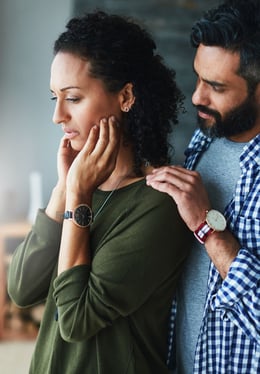 stood is a human need. Everyone needs to feel understood. Empathy helps us get in touch with our feelings and gives us an emotional understanding of ourselves and others. It is fundamental to building connection and closeness with others and extending compassion.
You will learn how to:
understand the importance of empathy
distinguish what empathy is NOT: feeling stoppers
versus feeling encouragers
prevent pitfalls and mistakes when responding to others' emotions
safeguard yourself so you don't take on another's emotions
diffuse reactions and charged emotions using empathy
gain self-acceptance and a greater understanding of yourself and others
BONUS
SECTION FOUR: Keys for Making Effective Change
Knowledge and skills are helpful, but learning how to apply and be successful is crucial. This last section gives you the precise ingredients required by our brains to make permanent change possible—distilled from thirty years of empowering clients to transform their lives.
TIP: When you purchase our emotional intelligence course, avoid skipping ahead or passing over worksheets and exercises, even if tempted. The course is intended to build on itself, which helps lead you to a better outcome and more holistic change.
Or, Choose Individual Courses of Your Choice!
Do you want to sample the course with one section that interests you?

Perhaps, one topic really speaks to you.
You can purchase individual sections separately for only $9.97 each.
(SPECIAL NOTE: People who only buy one section usually come back for the bundle and end up spending more.)
Emotional Awareness Buy Now
Happy Boundaries, Happy Life Buy Now
Empathy for Ourselves and Others Buy Now
NOTE: You only get the bonus section "Keys for Making Effective Change" when you buy the bundle.
ACT NOW!
Learn from someone who has built emotional intelligence skills from scratch. Jennifer Williams, the author of this course, has created a healthy and happy life, marriage, family, and successful business from the ashes of a traumatic past. Take advice from a person who overcame great odds to achieve a thriving life.

If you like to read more about Jennifer, check out Heartmanity's About page here.
1128 East Main Stree, Suite 2, Bozeman, MT 59715
Copyright © 2015-2022 Heartmanity, LLC. All Rights Reserved.